We Do
Mobile and Web Apps Testing
We meticulously test your native iOS/Android mobile apps and web applications to improve the apps' overall performance. We ensure that your native apps deliver a rich user experience on a particular platform and the web apps run seamlessly on all browsers.
We do specific checks, including manual, automation, usability, performance, security, and compatibility testing across devices and browsers to ensure the app's smooth functioning.
Bugs Identification and Fixation
Our mobile testing team unearths all types of bugs, including app-specific, platform-specific, explicit, app crashing, UI/UX, button response, security-related, and others that usually halt your app's performance. Hence, making your app user, market, and competitor ready.
Our engineers employ proven-to-work methods to fix all types of bugs, errors, and glitches present in an app. We debug your app at all angles to make it absolutely impeccable.
Mended, Improved App
Our app testing analysts ensure that your app has a pleasant UI and engaging UX, allowing users to perform the intended tasks on the app trouble-free. We assess the responsiveness, operating capacity, scalability, and readiness of the app to make it speedy and power-packed.
We adopt the latest tools, technologies, trends, and methods to resolve speed, scalability, reliability, and other related issues. Thus, making your app handy and easy to use.
Results Assessment and Improvement
We thoroughly analyze and double-check the app testing results. Our professionals even endeavor to look out for the scope of improvement with every analysis. This way, we deliver an app entirely free from bugs, errors, or glitches of any kind and keep it up and running.
Our experts scrutinize the results and indulge themselves in continuous testing to ensure that your app offers an optimal user experience with rich functionality and performance.
Our Mobile App Testing Portfolio
We aim to provide bugs-and-error-free apps that ensure maximum user satisfaction. Our portfolio speaks all about our quality work, delivered through diligent minds.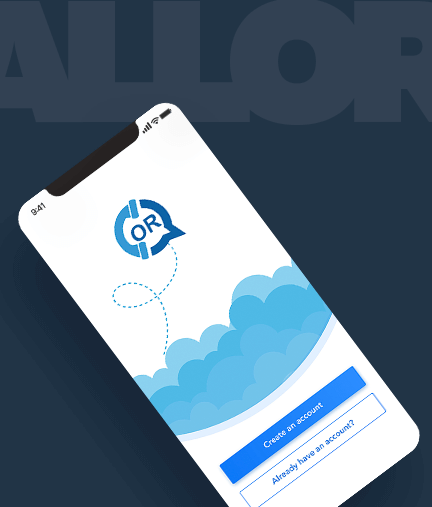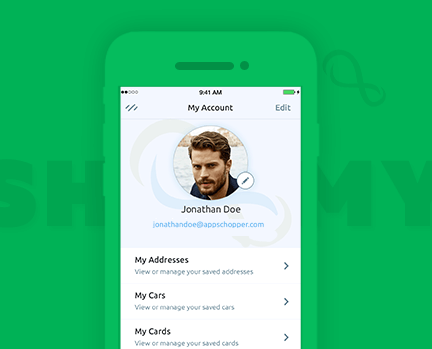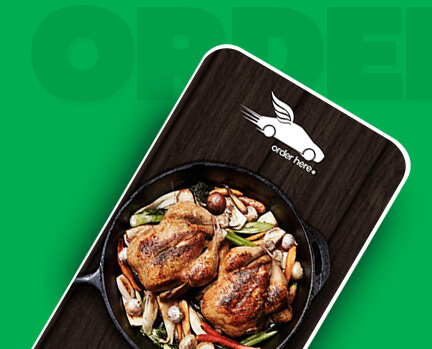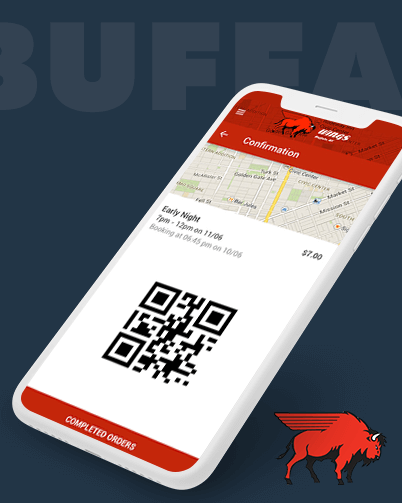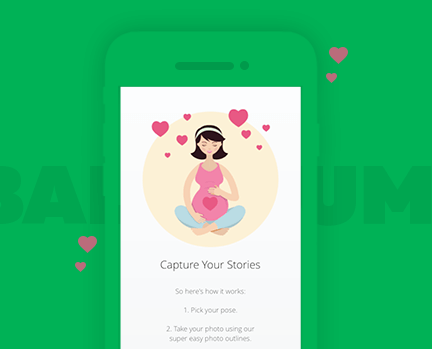 Ideal Process of Mobile App Testing
We take each work as unique and custom, ensuring the apps work flawlessly across mobile devices. However, in most scenarios, our app testing process includes:
1/11
Analyzing the App Requirements
2/11
Selecting devices and planning the process
3/11
Determining Essential Testing Types
4/11
Testing Analysis and Design
5/11
Testing Environment Setup
6/11
Creating Portability Tests for Each Requirement
7/11
Manual and Automated Testing
8/11
Usability, Performance, Security, and Compatibility Testing
10/11
Tracking Bugs, Defects, or Any Other Issues
11/11
Results Analysis and Accountability
How We Do App

Testing Differently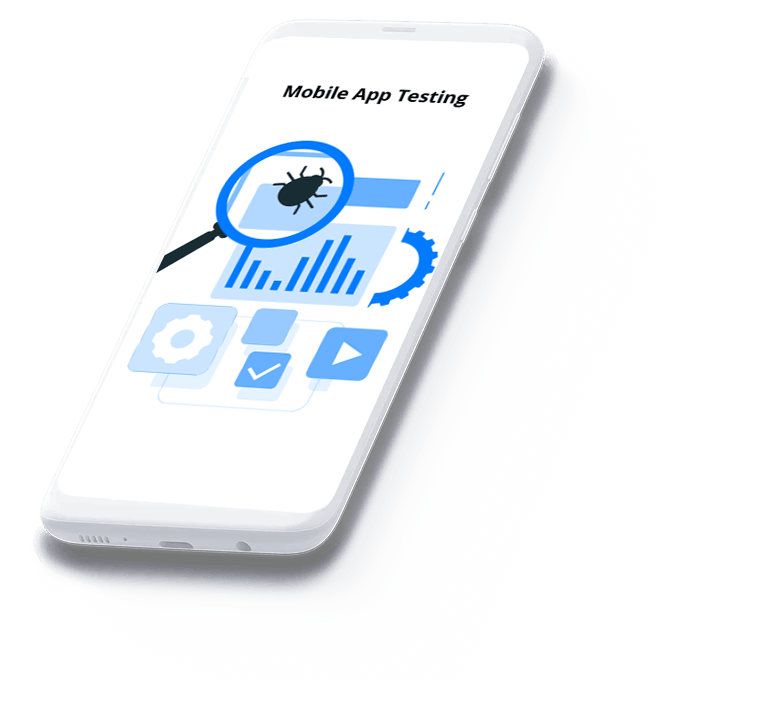 1

Multi-Industry Domain Expertise

With over a decade of experience in this field, we master diverse domain knowledge, offering a wide array of app testing services to everyone, from startups to large businesses globally.

2

Customized Test Cases

Our team's key focus remains on drafting customized test cases and test suites on different devices and browsers. Therefore, ensuring the rigorous app testing process and smooth app functioning.

3

Leverage Cutting-Edge Tools

We stay abreast of the modern, cutting-edge tools and technologies to strengthen and accelerate the app testing process. Thus, delivering you the bug, error, and glitch-free applications.

4

Improved App's Efficiency

Our experts take a holistic approach to your mobile testing services needs and improve your app's overall efficiency. We assure quality in every aspect and deliver you an impeccable app.

5

Quick Support

We take a customer-focused approach and provide you the quickest support possible. We ensure to offer the most satisfying solution to all your queries and doubts regarding app testing.
Leader in Mobile App Testing Services
We assure quality and evoke confidence in your mobile app via our wide range of app testing services. Using robust testing tools and efficient strategies, we maintain the performance and quality of your app across all devices and browsers.
AppsChopper enjoys its presence in different cities, including New York, Walpole, and Boston. During these years, we have helped startups, enterprises, and many big brands to enhance the performance of their apps and increase their customer base.
We understand that every app is unique. Our professionals follow the best-suited app testing methodologies to make the app flawless and readily accessible on all devices and platforms. We help businesses enjoy their dominance in today's competitive market.
Know More
Recognized Forums
Yelp

Clutch

GoodFirms

CrunchBase

Glassdoor

Merchant Circle

Trustpilot

Behance

Dribbble
Testimonials
Tools & Technologies Used in Application Testing Services
The end-to-end application testing process needs to be backed with modern tools and technologies. We use the following tools, technologies, and frameworks for our full-range app testing service.
Swift

Objective C

Xcode

Java

Kotlin

Android SDK
Sketch

Photoshop

Illustrator

After Effects

InVision

Flinto
HTML5/CSS3

MEAN

MERN

Backbone.JS

AngularJS

Vue.Js

React.Js/React Native

Flutter

Ionic

Node.JS

Laravel

CodeIgniter
Node.JS

Python

Django

Grails

Go

PhP

PostgreSQL

MySQL

MongoDB

Redis

Cassandra

ElasticSearch
GoogleAE

AWS

Heroku

Firebase

UrbanAirship

PushWoosh
Appium

Espresso

XCUITest

Selenium

Calabash
FAQs on App Testing
What are the different types of app testing you offer?
We offer a wide range of app testing services, including functional, manual, automated, usability, performance, security, compatibility, and regression app testing.
How much does your app testing service cost?
There's no one-size-fits-all approach when it comes to app testing costs. That said, the cost of app testing services varies depending on your app's type, size, complexities, and type of app testing you opt for.
How do you perform app testing?
We analyze issues, set up a testing environment, create portability tests, execute testing, track bugs and other defects, and analyze results to ultimately improve your overall app's performance and functioning.
Do you write test cases if we provide the app?
Yes, we do. We prepare test suites for your app in coordination with developers and other concerned parties.
Do you test on real devices and browsers?
Without a doubt, yes. We have access to a wide range of real devices and browsers to perform the most accurate and rigorous testing.
Why should I choose AppsChopper for my app testing?
We hold diverse domain expertise, draft customized test cases, leverage advanced tools, and offer quick support to make your application flawless. These competencies help us carry out the app testing differently.
Do you sign NDA and NC agreements?
Yes, we are comfortable signing legal contracts when you hire us to avoid any confusion and conflicts in the future.
Can we catch up for a coffee?
Yes, anytime. Let us know your availability, and one of our executives will schedule the meeting.
Our Client Love us & Vice Versa
We work with owner's mentality. So, we are rated 4.8 stars with 98% satisfaction for Android apps development services from over 250 global clients.
AppsChopper was amazing in their job. We hired them for a small maintenance job, and they impressed me a lot. We have decided to freeze them as our app agency for iPhone and android looking at the quality, their knowledge and timely delivery.
Bill Quimby
Call or TextNew York
AppsChopper delivered our Barber Finder app swiftly. The communication was good, their team has the right expertise, the timeline was honored, and the delivered app was bugfree on both iOS and Android versions. I have also partnered with them for maintenance services and would recommend them for mobile app services.
Tony Young
Barber Finder AppNew York
AppsChopper is technically very strong and have good business sense. We consulted them for digitizing our car grooming business, and they helped us in building amazing on-demand car grooming mobile app for our business model. Their team is professional and very co-operative.
Devon Maris
ShammyNew York
We came to AppsChopper for getting our education mobile app for iOS and android platforms. We were sure about the concept and they did the rest. They coded the app well and it won us multiple awards from recognized forums in our vertical. Highly recommend!
Michael Baker
Balance BendersSeattle
My friend referred me to AppsChopper, and we are happy working with them. I hired them on our Lifestyle app (BellyBump), a moments capturing product for expecting moms. Their strength lies in mobile strategies and iPhone development. Definitely work with them again with this iPhone app development company.
Brandon Brotsky
Belly Bump AppNew York
I hired AppsChopper to get a mobile app for my local food business. We were looking for an app to get more online orders. Their team developed our iOS and android app, and I must say that they have done a great job.
Suresh
Order HereVictoria
Big Brands

Love our Work

It's not just startups that seek us out. Industry leaders have sought out our app development services to help them deliver an engaging and effective app experience.
60
days free Maintenance
We are here to support you post-deployment, with Free Maintenance service for 60 days.
Bug-Free & Tested Apps
We deliver 100% bug-free app, thanks to our test-driven design and development approach.
Idea? Delivered!
We'll respond to your inquiry within one business day.
Other Services We Offer
We are a one-stop shop for your mobile app needs. Explore some other related services to enhance your product development and performance.